Search Marketing Expo – SMX London
13 & 14 May, 2014
Chelsea Football Club
Sponsors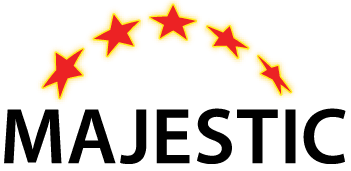 Majestic are proud to be the biggest and freshest link data intelligence map available on the web. They use their own spiders to crawl the web, bringing you the freshest data, with an index that updates several times a day! Using their tools can help you to increase organic traffic, optimise PPC campaigns, spot online trends and improve your websites rankings in Google. As advocates of high quality digital marketing, Majestic has also developed some fun and easy-to-use tools for competitor monitoring. Try Link Profile Fight and Comparator for a great overview of how well you're doing compared to other brands in your sector. As their data is unique, goes back as far as the past five years, and updated daily, using Majestic, you will have the best dataset to create your strategies. After all, for the best search, you need the best link map!
---

Moz develops the industry's #1 SEO and social monitoring platform with a robust link intelligence API. Plus, we host a comprehensive collection of free SEO and inbound marketing resources and a vibrant community of 300,000 online marketers. Moz PRO combines SEO management, social media monitoring, actionable recommendations, and so much more in one easy-to-use platform. Mozscape, our unique index of the web that crawls over 350 billion URLs, powering the popular Open Site Explorer link analysis tool. Take a 30 day free trial! Moz is also home to Roger MozBot, the world's most helpful and cuddly robot
---
Founded in 2002, Advanced Web Ranking is the leading SEO software. It offers an integrated desktop and web based platform that includes rank tracking, analytics, link building and social media. With more than 18,000 active users, Advanced Web Ranking is the SEO solution preferred by SEO agencies and some of the world's largest online brands: Apple, Microsoft, Amazon.com, Electronic Arts, Nvidia, MTV, Siemens, Sony and Disney.
---
Exhibitor
ChannelAdvisor (NYSE: ECOM) is a leading provider of cloud-based e-commerce solutions that enable retailers and manufacturers to integrate, manage and optimise their merchandise sales across hundreds of online channels including Amazon, Google, eBay, Facebook and more. Through automation, analytics and optimisation, ChannelAdvisor customers can leverage a single inventory feed to more efficiently list and advertise products online, and connect with shoppers to increase sales. Billions of dollars in merchandise value are driven through ChannelAdvisor's platform every year, and thousands of customers use ChannelAdvisor's solutions to help grow their businesses. For more information, visit www.channeladvisor.co.uk
---
Media Partners
---
---
---
---
---
---
---
---
---
---
---
---
---
---
---